Composite custom exterior shutters have gained popular acceptance in recent years for good cause. They can look like their wood shutter counterparts and be historically correct so they can be used in historic districts and neighborhoods. The second reason they are a good choice is they are likely to last better than some wood shutters. Rot should be a thing of the past with these composite shutters. You should also expect the paint to last better on composite shutters than wood because they do not hold moisture and should not expand and contract like wood in different weather conditions.
New Horizon Exterior Shutters Available Again!
New Horizon Exterior Composite Shutters are available again on our site. The supplier was having a problem shipping these shutters in a timely fashion so we had to pull them from our site until they had the delivery time rectified. It appears they have resolved the issues and are shipping again in approximately four weeks. We are happy about this since they offer a good quality exterior composite shutter.
Choose From Premium Classic Collection or Affordable E-Class Collection!
There are two lines in these composite shutters, the Premium Classic Shutter Collection which has a Lifetime warranty and the

E-Class Shutter Collection which is a lower cost shutter collection with a 15 year warranty.
Standard and Custom Paint Colors Available…
You can choose the New Horizon Exterior Composite Shutters in any of the standard paint colors offered or for an additional charge we will custom match the color to your color scheme paint requirements.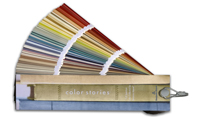 When adding the custom paint color to your order we will need to know the national brand and paint color or you can send us an actual color sample to match to.