---
News!
New Product Release:
Aluminum Bahama Shutters.
Lifetime warranty!
Aluminum Bahama Shutter
Complete with continuous top hinge and arms!
---
Stone - Shakes - Shingles
Speciality Vinyl Siding
By The Foundry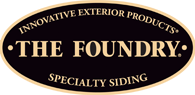 ---

Limited time offer!
*on most orders over $199
continental US only excludes AK & HI
some products excluded.
---
Home
Contact Us
Return Policy
Shipping Policy
Privacy Policy
Website Use Terms
Site Map
---
Exterior Shutters - Shutter Hardware - Gable Vents - Cupolas

Easy Online Ordering, Shipped Direct To Your Home or Business. Low Prices and Large Selection!


Mid-America Standard & Custom Size Decorative Exterior Vinyl Shutters!

Affordable and backed by a Lifetime limited Warranty!

LIMITED TIME PRICE REDUCTION now as low as $22.45 per pair
and get Free Shipping!

Choose from these Standard Size Vinyl Shutters
For the Most Affordable Prices!

Choose Custom Size Vinyl Shutters
for the most sizes and styles!

---

Louvers • Raised Panels • Board & Batten

Custom and Standard sizes available for the most options and styles.
Backed by a limited Lifetime Warranty. Peace of mind that products won't crack, split, or fade.
Durable polypropylene co-polymer vinyl, maintenance-free U.V. stabilized, wood grain texture.
Performance. Solid-Thru color products hold up in all weather conditions and all climates.
Maintenance-free. No scraping, sanding or painting needed.
Made in the USA. Mid-America Siding Components products are engineered and manufactured to exacting standards.

"Painted" or "primed only" available!


Rockbridge™ Composite Exterior Shutters!


Our Most Affordable Solid Core Composite Wood Shutters!

Rockbridge™ Composite Shutter Collection is made entirely of Extira®.

Available in faux Louver, Panel styles and Board & Batten shutters.
Optional Fixed mounting brackets available.
Can be used with optional working hardware.
Factory primed or painted finish available.


Pine Wood shutters shown with optional
hardware and false tilt rod


PlacerCraft Authentic Wood Exterior House Shutters
Custom Craftsmanship!




The Most Complete Collection of Wood Shutters Choices and Styles!

Your Choice: Pine - Western Red Cedar - Red Grandis - Redwood
Louver shutters - Raised Panels - Board & Batten - Bahama Style
Install with our optional PlacerCraft™ Exterior Shutter Hardware or for decorative use.
Custom options available.
Available Painted, Primed or Unfinished.

PlacerCraft™ Polymer Vinyl One Piece Decorative Exterior Shutters!

Professional builder and re-modeler quality vinyl shutters at affordable prices...

You asked for a vinyl/plastic shutter that is BETTER LOOKING and MORE FADE RESISTANT than the shutters available at the local big box home center . . . WE HAVE THEM!

PlacerCraft™ Polymer Constructed Shutters with UV Stabilized Bonded Acrylic surface withstands environmental extremes for long lasting beauty and the best fade resistance possible.

Durable, Care-Free Shutters, In The Sizes, Colors And Styles You Want!

Lifetime warranty against defects in materials and construction.

Atlantic Premium Shutters...
Simply the best and longest lasting
exterior shutters you can buy!

Atlantic Stainless Steel Hardware

Atlantic Premium Shutters - Architectural Collection Shutters!

The Best and Longest Lasting Fiberglass Premium Composite Shutters!

Louvers, Raised Panels, Combination and Bahama / Bermuda Styles Now Available Online!

Superior Materials
Atlantic Premium Shutters look like wood, but last a lifetime. These historically accurate outdoor shutters are constructed with pultruded fiberglass, high density PVC and proprietary composite materials for strength and durability. Backed by Atlantic's Limited Lifetime structural component warranty against: Cracking, splitting, rotting and excessive warping.

Superior Finish
An industrial two-part acrylic urethane finish chemically bonds to this shutter and is available in your choice of specially formulated colors. Architectural collection shutters receive a finishing process that includes two finish coats and a proprietary oven curing process to further strengthen and enhance the finish. Limited Lifetime Warranty on the finish and structure.

Optional operable Atlantic Atlantic shutter hardware is forged from stainless steel with a matte black finish. Atlantic Architectural Collection exterior window shutters are the perfect choice for the outside of your home and assure your outside shutters will be maintenance-free and worry-free for years to come.

Lynn Cove Exterior Shutter Hardware!

Choose from our Lynn Cove Foundry and Forge collection of L-Hinges, Strap Hinges, Pintles, Holdbacks/Dogs, Shutter Pulls and Shutter Bolts/Locks.

Our cast aluminum and stainless steel products are ideal for applications in highly corrosive environments such as coastal areas.

Our hand forged steel products are passivated using a ten-step process prior to the application of a protective powder coat.

For stainless steel products Lynn Cove hardware uses surgical grade 304 series stainless steel. Although lower quality stainless steel is more common, this alloy has been specifically selected due to its superior strength and corrosion resistance. Passivation is performed prior to powder coating for extra protection.

Dura-Prene™ Custom Sized Decorative Vinyl Exterior Shutters!

Our Most Complete Collection of Vinyl Shutter Sizes, Colors and Styles!

Louvers, raised panels, classic panels, shaker panels and framed board-n-batten style vinyl shutters available

Limited Lifetime Warranty - Full Product Replacement
Shutter are boxed and include, warranty, installation instructions
and your choice of mounting hardware: Screws or Shutter Spikes.
Choices - louver shutters available with straight top or cathedral top detail.
Wide variety of standard molded Dura Finish color-through colors.
State of the art construction Dura-Prene™ with UV stabilizers.
Elegant beaded details.
Maintenance free.
Wide variety of widths.
Any length (1/4" increments)
Sold, priced and boxed in pairs (2 shutters).

New Horizon Composite Shutters

New Horizon Composite Shutters Polymer Composite Shutters!

Because Beauty Should Last Forever!

Customized to meet your needs.
Our all new Polymerized alloy provides extraordinary strength and solves the problems of warping and separation - FOREVER!
Can not rot, be infested by bugs or be harmed by the sun's harmful rays.
Premium Composite Collection features high density structural PVC & 6063 T5 marine grade aluminum materials. Lifetime limited warranty includes finish.
E-Class Collection features economy pricing and long lasting composite materials. These shutters are high quality with value pricing. 15 year limited warranty.
Aluminum Bahama Shutters complete with operating hardware.
All Louvered shutters in this line feature a "True Louver".
Craftsmanship and the look of wood using maintenance-free materials.
Operable when installed with optional shutter hardware.

Optional Fixed Mounting Brackets available.

Huge selection of standard popular colors to choose from.

Window & Louver Roof Cupolas

Add distinction to your home or other building with our selection of cupolas!

Choose from our large selection of louver cupolas or window cupolas. Most of our cupolas come in bell, pagoda and hip style roofs.

All of our cupolas are virtually maintenance free. They are made with wood frames that are then wrapped in PVC coated aluminum, and then have a copper roof placed on top. Cupolas are becoming more popular, and can add a distinctive elegance to your home.

Custom sizes and styles are available also.

Sales and Delivery Area for Larson Shutter Company:
Exterior Shutters and Shutter Hardware shipped to the following U.S states: Alabama, Arizona, Arkansas, California, Colorado, Connecticut, Delaware, Florida, Georgia, Idaho, Illinois, Indiana, Iowa, Kansas, Kentucky, Louisiana, Maine, Maryland, Massachusetts, Michigan, Minnesota, Mississippi, Missouri, Montana, Nebraska, Nevada, New Hampshire, New Jersey, New Mexico, New York, North Carolina, North Dakota, Ohio, Oklahoma, Oregon, Pennsylvania, Rhode Island, South Carolina, South Dakota, Tennessee, Texas, Utah, Vermont, Virginia, Washington, West Virginia, Wisconsin, Wyoming, Washington D.C.
Larson exterior products are delivered direct to your house or business.