Standard Size Louver Colonial Aluminum Exterior Shutter (2 pack)
ABP-AL-LVZ
$164.50

Standard Size Louver Colonial Aluminum Exterior Shutter (2 pack)
Code: ABP-AL-LVZ
$164.50
---

Price Range:
From $164 per pair

Product Return:
Custom - No Returns

Usual Processing:
10-12 Weeks

Ship:
You will be notified of cost before processing order.
Decorative Aluminum Powder Coated Colonial Louver Shutters
Vertical Side Stiles: 2 1/4" wide by 1 1/4" thick.
Top rail: 2 1/4" by 1 3/8" thick.
Optional mid-rail: 2 1/4" (on front of shutter only).
Bottom rail: 2 1/4" by 1 3/8" thick.
Standard: Key hole punched on back for fixed mount hanging (screws not included).
Choose from "Z" or "C" blade shape single layer louvers. Louver Profiles.pdf

Powder coat finish.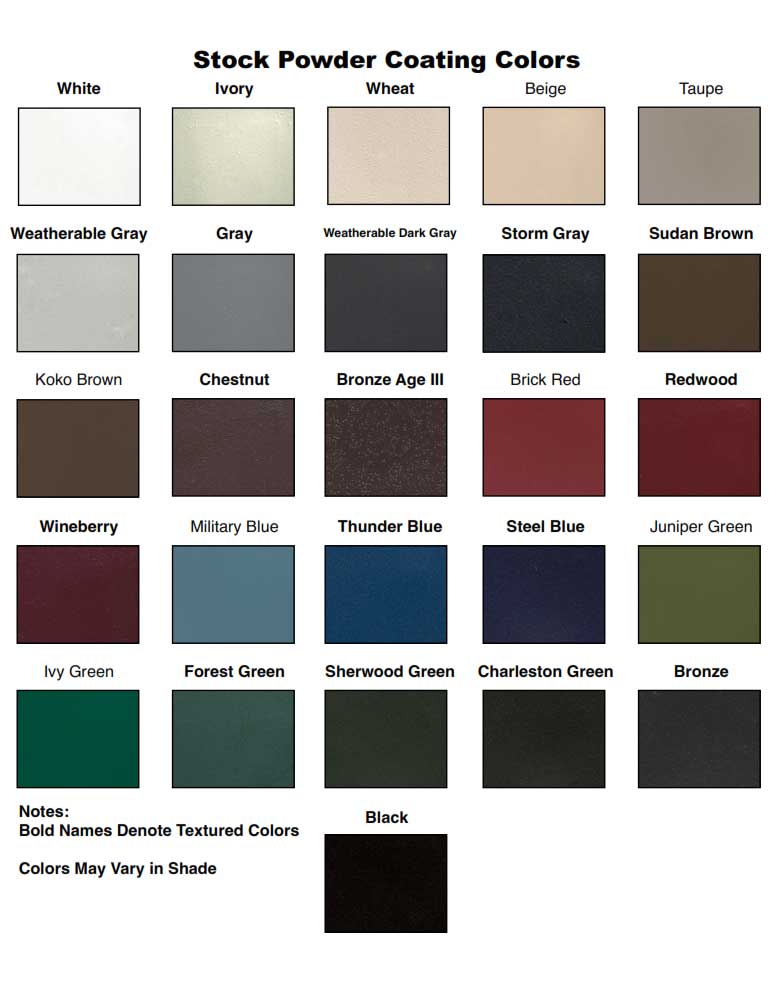 Customer Ratings & Reviews
Be the first to rate this item!