Painted Rockbridge 3" Wide Faux Louver Extira Composite Exterior Shutters (pair)
NOR-ROC-LV3-PNT
$45.63

Painted Rockbridge 3" Wide Faux Louver Extira Composite Exterior Shutters (pair)
Code: NOR-ROC-LV3-PNT
$45.63
---

Price Range:
From $108

Product Return:
Custom - No Returns

Usual Processing:
4-5 weeks.

Ships From:
Albertville, AL

Warranty:
Limited 10 year
3" Wide Closed Louver, Painted Rockbridge Wood Composite Exterior Shutters
Quantity of (1) is a pair of shutters.
Made with Extira® composite wood.
Paint: PPG Break-Through! Ultra-Durable water-borne acrylic.
Optional: Polycarbonate fixed mount installation brackets.
3" wide faux (closed) louver shutters.
Finished Louver detail on front of shutter only.
Side vertical stiles: 1 1/4" thick by 2 1/2" wide. (Shutters under 11" wide use 1 1/2" wide stiles)
Rail Sizes: Top: 2 1/2", Optional Center: 2 1/2", Bottom will vary, all 1 1/4" thick.
Arch top shutters have a 1 to 1 ratio (ie: 12" wide arch shutter will include a 12" arched top in the height of shutter) unless you request differently.
Optional: exterior shutter hardware. (holdbacks, hinges, bolts) to make your shutters functional.
Fixed Mount Install Recommendations (Adobe .pdf file will open in a new window)
NOTE: This is a custom product, made to order for you and is non-cancelable and cannot be returned or exchanged. Defective merchandise will be repaired or replaced.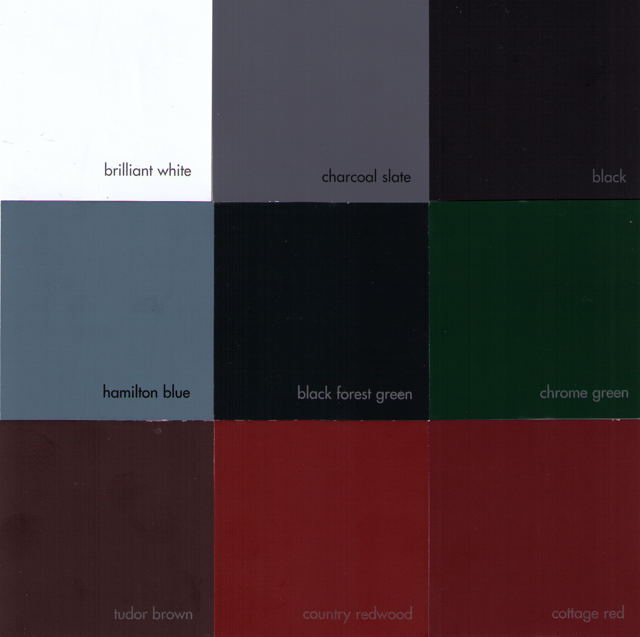 Paint colors usually look different on your monitor than in person. If color is critical please request a Rockbridge Color Sample for the colors you are interested in Click Here For Colors
Customer Ratings & Reviews
Be the first to rate this item!