16" Strap Hinge, 1/2" Offset, 3/8" Pin Sleeve, Wrought Steel (pair)
HDW-1116-HNG
$16.52
23.6
Normally: $23.60

16" Strap Hinge, 1/2" Offset, 3/8" Pin Sleeve, Wrought Steel (pair)
Code: HDW-1116-HNG
$16.52
Normally: $23.60
---

Product Return:
Discontinued No Returns

Usual Processing:
1-2 Business Days

Ship:
Roseville, CA
16" Wrought Steel Strap Hinge Pair
Material: Wrought Steel, galvanized to resist rust.
Finish: Matte black powder coat.

Hinge 1 3/4" x 16" x 12 Ga.
Hinge Offset 1/2"
Hinge sleeve Diam. 3/8"
Supplied with: #12 Pan Head Wood Screws.
Usually ready to ship within 1-4 weeks.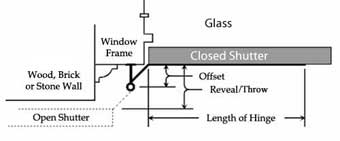 Customer Ratings & Reviews
Be the first to rate this item!